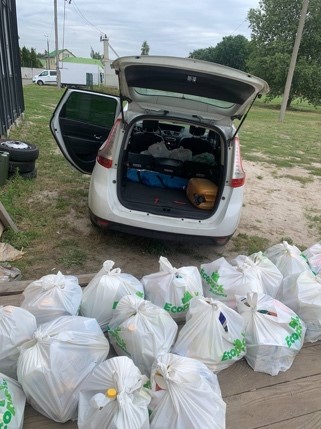 Food bags are still a HUGE help! As the war goes on, things are still difficult all over Ukraine. Many jobs have been lost. Food and gas are more expensive and difficult to come by.
Every week, the staff and volunteers at at our Y center do the monotonous work of filling food bags. From there, our staff go out and distribute them throughout the week, as well as allow other organizations that we have relationships with to come and pick up the food bags for distribution.
Food bags are still a huge help to many families. You may not have the power to stop this war, but many of you have helped alleviate hunger in the midst of it. As the Y staff continue to go into the dangerous areas to help the elderly and mothers with children, please continue to pray for their safety as well as strength to continue their ministry.
One of the greatest things we have seen happen during the war is how Christians have come together in Ukraine to be more effective. We wanted to post about this to encourage all of the people that are praying – please keep praying for unity and for these relationships to continue far beyond this war's end. John 13:35 "By this all people will know that you are my disciples, if you have love for one another."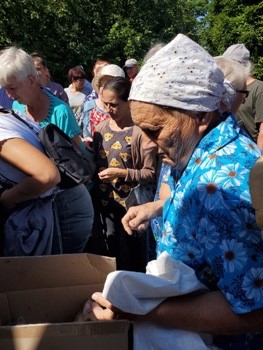 Al Akimoff and the Slavic Ministries Team