On my recent travels around Ukraine my team and I had the opportunity of hearing a number of stories from people in the bombed out villages. One little babushka pointed proudly to her garden just beside her destroyed house. "Look" she said, "the garden was covered with bricks and pieces of my house. My grandchildren came to help and we threw all the bricks back and look what happened, the garden popped right back up." That in a nutshell describes the resilience of the Ukrainian people.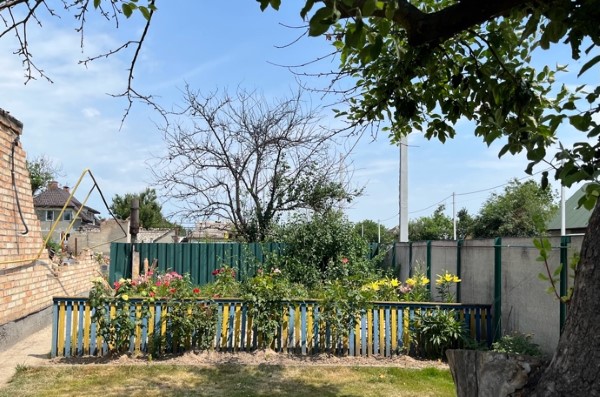 Even in the areas of heavy fighting, many people are returning home, willing to face being bombed than leaving. Many never left, "who will take care of my tomatoes?' This is often the response when our teams tried to evacuate some of the elderly from their destroyed homes.
Teams are now descending on these villages to help repair homes that can be repaired and soon we will begin to build temporary shelters before winter sets in. Several projects are being launched in order to do quickly what can be done.
Our Ternopil base is launching a a joint venture with a company in Ukraine building Tiny Homes, really tiny homes. Here is Sasha describing their venture.
"The vision of this project is to bring temporary homes for people who lost their homes in the war. There are hundreds of villages that were destroyed by Russian army in Kyiv region and there is not much hope that the government will help them now (we hope in the future they will get help) . We are bringing little homes in the village of Moschun that will help people get through the winter and to bring small stability to their life. The cost of one home is 4000 USD (that includes: 180 square feet building, 2 beds and mattresses, small kitchen, refrigerator, electric stove, electric radiator and simple bathroom)'
Another project is being launched from Kyiv together with YWAM Romania and Homes of Hope. These will be small insulated shelters, a bit bigger than the tiny homes but equipped similarly. They will be in kit form taken to the villages and put up several in one day. Teams are needed to come to Ukraine to help with this task of repairing 100 homes and building another 100 and possibly bringing in another 100 Tiny Homes. To volunteer for building teams write: teams@ywamkyiv.org
Would you pray with us for this massive undertaking. Pray for workers to respond from Europe and the US. Pray for the needed funds to come in. Pray for the materials to come together, we are hoping to get these in Ukraine and Romania. Pray for safety for all of these people and places.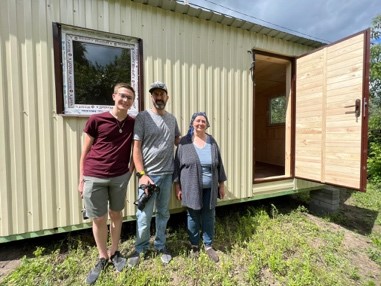 Al Akimoff and the Slavic Minstries Team