Oles (Kyiv)
These are two posts from a dear frined in Kyiv, he has been going to some of the most difficult places, sometimes alone to take food and medicines to the very needy. Here is a good report from him from the Occupied Donetsk region.
I spent the 200th day of war in Donetsk region. I've been seeing things lately but I don't remember a church full of people coming to church that there wasn't enough room. Now it's happening in Donetsk region. Six rockets flew into Pokrovsk this night, it's very close. Two more rockets just flew over heads. But that did not stop people from coming to hear the word of God. They are thirsty to hear the truth.
Please pray for Oles and pray for the people of Donetsk.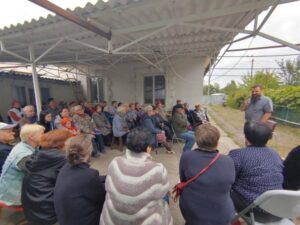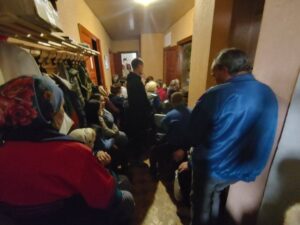 This is another post from the same friend. As we begin a new year of school in our countries, let's remember the kids starting school in Ukraine, and let's pray for them.
Young kids studying in a makeshift classroom in Sportyvna station of Kharkiv Metro.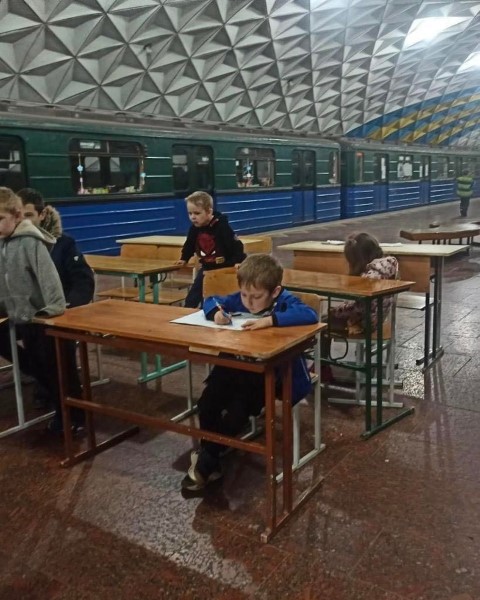 On 1 September, it's back to school for Ukrainian kids… but, classes will be held mostly online.
Today, Ukrainian children are learning in schools with bullet holes in walls and sandbags in windows, bomb shelters in basements and shrapnel in school yards. The education system in eastern Ukraine has been in the crossfire for over 8 years and all across Ukraine since 24 February.
As of 1 September, 380 Ukrainian children have been killed, 736 injured, 228 missing, 7297 deported.
Al Akimoff and the Slavic Ministries Team