Please Pray for Russia
It's so hard to watch Russia return to the past. Here is an account of one of those steps backward.
Thousands of schoolchildren gathered on Red Square wearing red hats and neckerchiefs Sunday as Russia's Communist Party inducted new members of the Pioneers, the party's youth organization during the U.S.S.R.
During the event marking the youth organization's 100th anniversary, roughly 5,000 children aged 9 to 14 were given the title "All-Russian Pioneers."
While the Young Pioneers was dissolved when the Soviet Union collapsed, some lawmakers are currently pushing for the creation of a similar movement to instill patriotic values in Russians from an early age.
The push comes as Russian authorities continue their efforts to rally domestic support behind its invasion of Ukraine — and to suppress voices opposing it. Pray for Russia…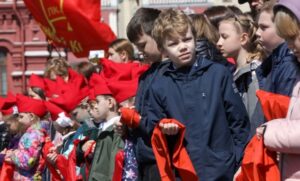 Update Y Ukraine
Authorities in Ukraine's south-eastern Zaporizhzhia region have reported civilian injuries – following Russian missile strikes on a village. Many refugees
from Azovstal in Mariupol were sent to Zaporizhsha for safety. Now that city is under siege.
"One of the teams is going to Zaporizhsha, which 70% of that area is occupied and the attempts to take over more are constant. People are in constant danger there. Another team and an aid load is going to Kharkiv, same situation there, attempts to take over territory. So prayers for safety are very needed. And Devine meetings and savings of people. Hunger, thirst, dangerous situation, hopelessness, despair – we want to bring more than food. The touch of God, His thoughts and His compassionate and capable heart."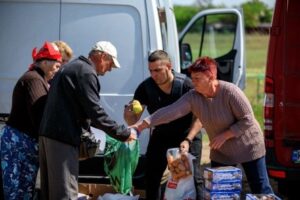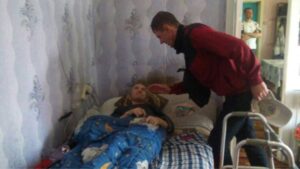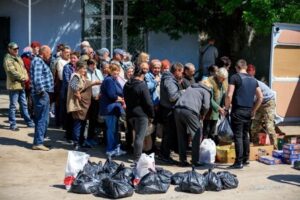 Thank you for your prayers, thank you for giving…
Al Akimoff and the Slavic Minsitries Team