Anya Kyiv
"If one part suffers, every part suffers with it; if one part is honored, every part rejoices with it."
This is where Ukraine is right now! From one side we rejoice with one part of our body: Kyiv has been liberated, Chernigiv, Sumy, Kharkiv and many villages, the threat has moved to the East and South at this moment. We are honoured by the heroism of our soldiers and our people, we are honoured by miracles God has extended for us and with us. We are crying and rejoicing over losses and gains.
But we as well are in pain, our souls and bodies are literally in pain for our east, for our south, for Azovstal, Kherson, Odessa, Izum and so many other towns, villages.
Our country is bleeding – it's bleeding lives, bleeding homes, roads, bridges, factories, schools, hospitals, grain, oil, harvest. The road for freedom is rich in loss! The road for recovery needs to be rich in grace and miracles.
Please pray for this BLEEDING to END!! The enemy has come to kill, steal and destroy, BUT GOD….. – proclaim what God is doing!
As our teams move into these newly liberated areas they are encountering tremendous needs. Particularly among the elderly that could not leave these towns and villages.
They go though roads that are bombed, they have to be careful of mines. They have long hours of travel and walking through villages that have been destroyed. Yet they come back to our centers filled with joy. Every day they send pictures, hundreds of them, they are albums of miracles.
We want to share some of those with you.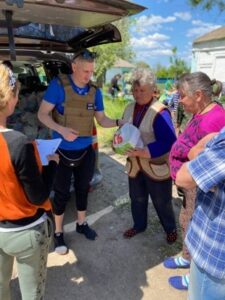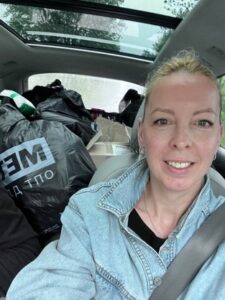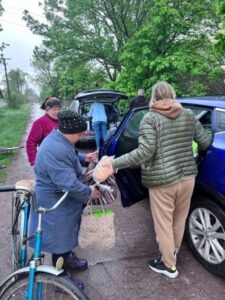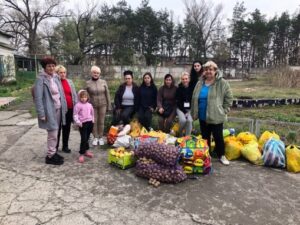 So many remain displaced, they need food and water and other necessities, but they also need fellowship and ministry and lot's of love.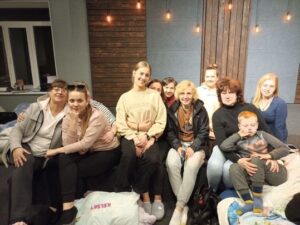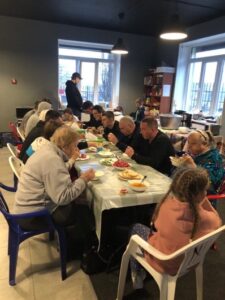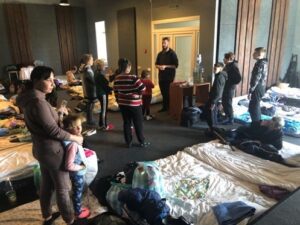 Once again, thank you for your prayers and giving that makes all of this possible. These are mostly young people giving of themselves to be that expression of the Love of Jesus to these people.
Pray for them, pray for strength, health, safety, sound mind and lot's of grace.
Thank you,
Al Akimoff and the Slavic Ministries Team