Explosions resounded through Kyiv early on Sunday following missile strikes – one person was killed after a building was hit and damaged. This morning's attack on the capital was one of several Russia launched on Ukraine today
Yesterday, Ukrainian intelligence said Russia was also launching air strikes from inside neighbouring Belarus, a key ally of Moscow.
From one of our Y leaders in Ukraine
"Central Ukraine has been the target in the last couple of days. Over 30 missiles hit this part in the last couple of days. I see people are tired of the war and its getting tougher and tougher to hold on to the hope of a better future."
"The troops on the North border with Belarus are intensifying too. Please intensify the prayer for Y staff and volunteers who are in this region where the bombing just occurred. Our staff are safe at the moment.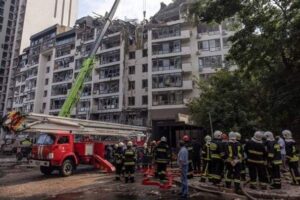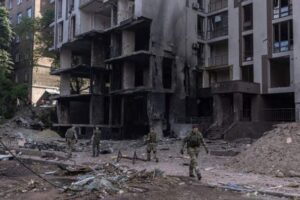 A Number of us are presently involved with summer camps spread across Poland and Ukraine. Yesterday a bus arrived with 21 Ukrainian orphans.. Please pray that we can minister to them effectively.
Al Akimoff and the Slavic Ministries Team (Poland)